IA Labs Director talks digital accessibility in employment on KFM Radio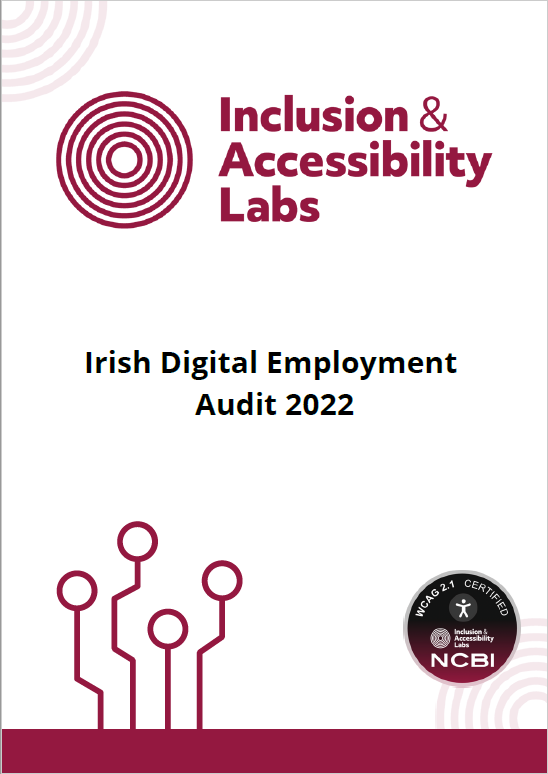 1st November 2022:
The Irish Digital Employment Audit, which was published last Friday, is a report detailing the accessibility of the job application process of leading Irish employment websites. Manual reviews conducted by IA Labs revealed that only one out of the nine employment websites audited was accessible.
Kyran O'Mahoney, IA Labs Director and Founder, featured on KFM Radio today to talk about what the audit's findings mean for people with disabilities looking for work. He said, "As you might have seen in a lot of agendas for most corporate companies at the moment, having a diversity and inclusion agenda is very very important, but if you are excluded from actually applying for a job in that company, effectively you are creating an exclusive environment via your website."
KFM Radio is based in Naas and broadcasts to all of County Kildare 24 hours a day. They aimed one of the segments of this afternoon's show at Kildare businesses. Ciara Noble, who led the interview with Kyran, noted, "Inaccessible websites mean up to 200,000 people across this country and, of course, in this county, could be missing out on employment opportunities."
The interview also touched on Ireland's progress towards digital accessibility in comparison to its European Union counterparts and existing legislation. Although the EU Web Accessibility Directive 2016 only applies to public sector bodies and "all of the EU member states are in a phase where they are trying to catch up", Kyran O'Mahoney urged companies to start their accessibility journeys now. The European Accessibility Act will require accessibility compliance from all organisations starting from June 2025.
Read the transcript of Kyran's interview