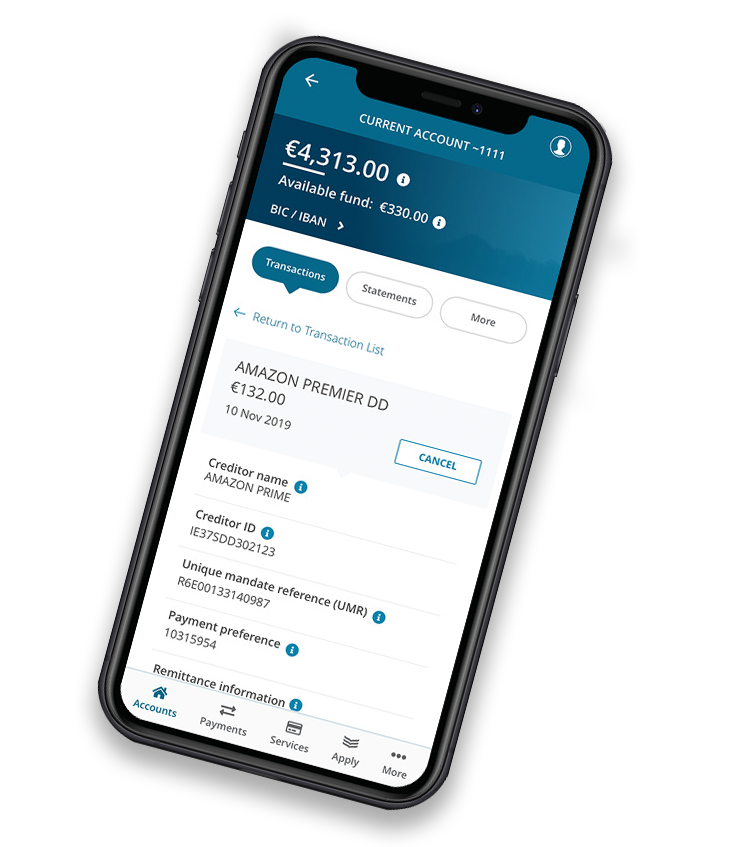 Bank of Ireland
NCBI Labs and IA Labs began working with Bank of Ireland to review their new award-winning mobile application in 2019.
A complete rebuild of their mobile application was needed to meet the needs of their customers, and inclusion and accessibility was high on their agenda.
After conducting their own research internally, Bank of Ireland reached out to us to bring our expert knowledge on accessibility not only to meet the standards of legislation, but to exceed the expectation of their customers with a disability.
We developed a unique approach with them, we offered them expert advice on accessibility for mobile applications, and provided concise, technical feedback, allowing them to implement the fixes in a timely manner.
IA Lab brought accessibility knowledge and user experience for people with a disability, and reported it in a way that was actionable, based on current best practices in software development.